Would you like to use your potential to support your values?
Join us! Dcbrain is a group of like-minded individuals working together to build a more sustainable world. We are looking for ingenious, empathetic and methodological talents. Why not you?
Available positions
At DCbrain, we are certain that AI-based technologies can be used to significantly reduce the environmental impact of logistics operations. This is why our ambition is to become the leading solution that helps make supply chains greener and more adaptative. Find out about our values and missions.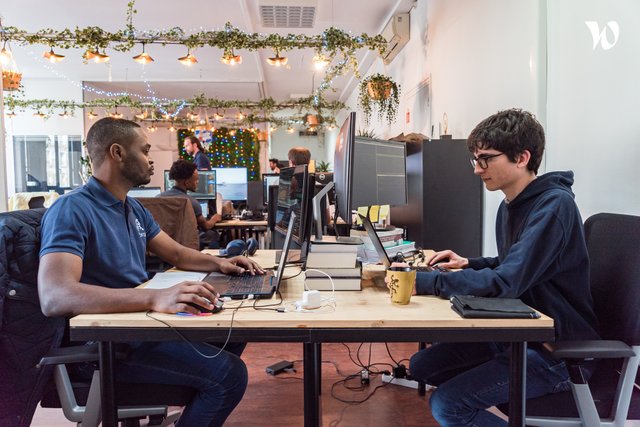 Three Values; One Team
Engagement / Ingenuity / Empathy 
Our shared desire to take action in response to the urgency of environmental change creates a strong team bond. Our engagement and empathy are the forces that drive us to understand and meet our clients' needs, through coherent and ingenious solutions.
Learn more
Building a more environmentally-friendly Supply Chain
Building a More Environmentally-friendly Supply Chain
Creating Value From Data
Sustainably Supporting Our Clients

Apply
Applying to join our team couldn't be simpler: go to our 'Welcome To The Jungle' page, where you'll find all our available positions.
Join us