Shortages: an opportunity to Decarbonize the supply chain ?
The contributions of AI given the new constraints of the supply chain.
Download Ebook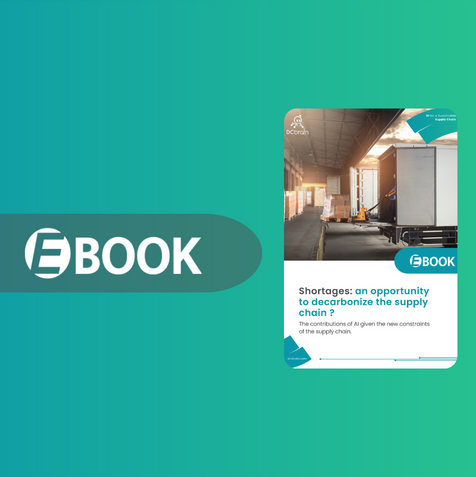 Faced with a proliferation of constraints, diverse shortages, and a surge in transportation costs, AI can enable industry players to reverse the trend and transform the uncertain context into an opportunity to achieve their decarbonization goals. But how?
Download the Ebook and discover : 
Why decarbonizing can help you address new constraints
How and why to implement AI in logistics flows to achieve green objectives
Case studies from Stellantis and Chronopost
Consumer expectations for decarbonized deliveries
By submitting my information in this form, I consent to DCBrain's processing of my personal data in accordance with DCBrain's Privacy Policy.
I understand that I can unsubscribe from these communications at any time by following the unsubscribe link in the footer of any emails.