Excel or AI – the battle: which is the better solution for your transport plans ?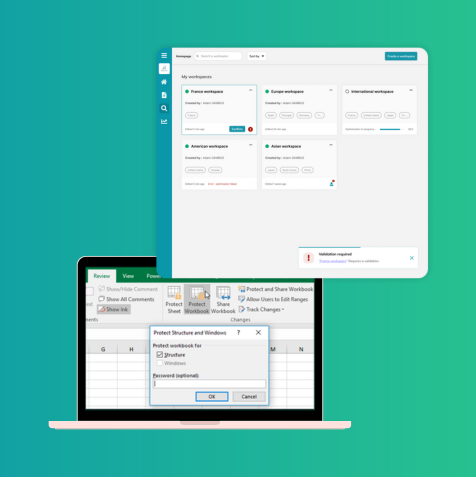 Complex and time-consuming, designing transport and logistics plans is no easy task. Planners need the best solution to assist them in their daily work.
Excel is used daily by the majority of companies worldwide for managing some of their data. However, 87% of Supply Chain executives believe that digital and new technologies will have a major impact on their business by 2025 (an increase of 11 points from 2021).What if an AI-based solution could indeed help you go further? To reduce risks, make informed decisions, and, most importantly, save time so you can focus on your core business ? Excel or an artificial intelligence solution for transport planning ? Let's reconsider it for you.
Don't waste time on low-value tasks.
It must be admitted that when you're a planner in the transport and logistics sector, there are times when creating complex Excel calculations or manually designing transport plans without visualization can be quite frustrating. Not to mention verifying the consistency of results based on your business constraints, sharing multiple versions, or duplicating data across different business tools – TMS, WMS, ERP… (For more details, see our dedicated article). Because your company's productivity and growth largely depend on the speed of executing your plans and their reliability! So why not try an AI-based planning solution ?
Various AI techniques, optimization, machine learning… combined with human logic and ingenuity, allow you to build efficient and automatic calculation engines, taking into account all regulatory constraints and business rules. These features, integrated into a user-friendly and visual tool, offer a significant time saving for higher value-added tasks. By eliminating the most time-consuming tasks through automation, you can focus on the overall analysis of plan quality, data reliability, and testing different hypotheses to make informed and relevant decisions. The result: simplified and more efficient planning !
Choose an industry-oriented tool, not a general one.
Since your needs are specific, why settle for a general-purpose solution? Don't you deserve tools that make your job easier and offer real decision support ? Excel, being non-ergonomic, offers an experience and a user interface poorly suited for transport planning. Thousands of lines, tables, and overwhelming charts, the lack of dedicated features, slow and tedious navigation… how can you work effectively in these conditions ? This is precisely the purpose of an AI-based solution dedicated to logistics planning: to develop relevant tools and features for your needs to concretely simplify daily logistics operations and facilitate your decision-making.
This technology far surpasses the capabilities of traditional and static planning tools :
AI can respond to unforeseen events and activity peaks with a very quick analysis of billions of possibilities while integrating all external constraints and evolving activity.

It provides a detailed visualization of flows and transport plans through mapping.

It allows for simulating different scenarios, integrating specific KPIs, and recommends the best scenarios for building or adjusting plans faster, more precisely, and more regularly.
All of this is aimed at optimizing your decision-making through fair, informed, and reliable choices that take into account the inevitable uncertainties of your business.
Enjoy decision support for immediate ROI
Let's be honest; when comparing the benefits and advantages of Excel and those of an AI-based solution, the result is clear: By improving team collaboration and saving time and energy for planning experts, artificial intelligence enhances satisfaction, work comfort, and planner efficiency. Moreover, with such a solution, an organization can now plan for the long term and make its supply chain more adaptive and sustainable.
Up to a 12% reduction in CO2 emissions
How? By reducing the number of kilometers traveled through vehicle load optimization and by following dedicated eco-logistics KPIs, the companies' decarbonization policy is greatly facilitated. Finally, the last but not least argument is that by optimizing your team's productivity, this tool guarantees a significant return on investment for your organization.
Up to 15% savings per year
When you consider that the transport sector has an economic profitability of 2%, you wonder why you're still using Excel…
Savings, decarbonization, decision support, ergonomics, and team comfort… The advantages of an AI-based solution for your transport planning profession are numerous and unsurprisingly outweigh those of Excel, a familiar but poorly adapted tool to your specific challenges. Want to learn more? Our website is full of information to help you make the transition!
Ressources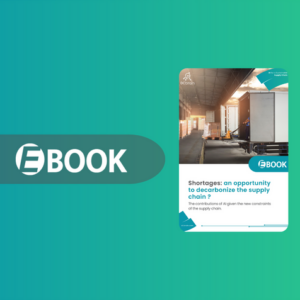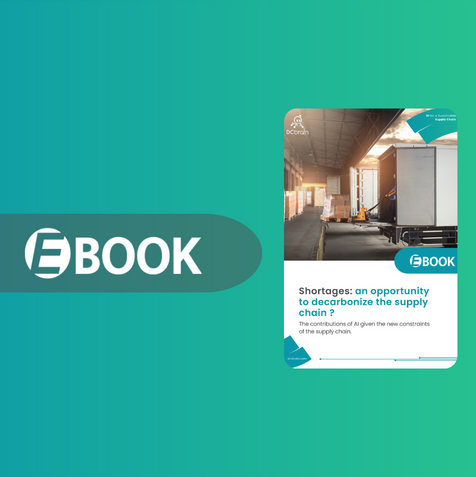 Shortages: an opportunity to Decarbonize the supply chain ?
Read more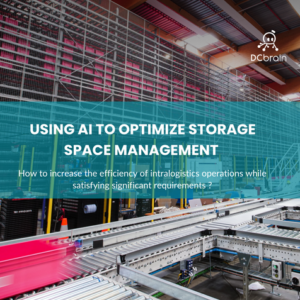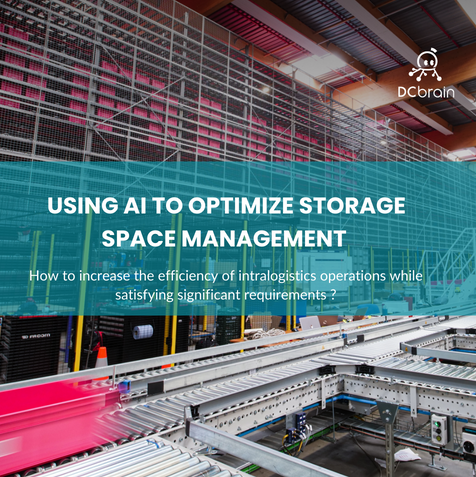 Using AI to Optimize Storage Space Management
Read more